Planning applications
We are currently undertaking a major upgrade to our planning application data handling system – the first for over 20 years.
While the new system has now been installed we are continuing to iron out the inevitable glitches that come with such a large project. There have been some unforeseen issues which have delayed progress since we went live.
The planning team are busy addressing the backlog of work caused by this upgrade and continuing to process applications as quickly as possible. Please bear with us. If you have a specific concern please contact the team at planning@dartmoor.gov.uk
Before submitting a Planning Application
Getting the right advice early can save you time, money and significantly improve your chances of gaining planning permission. You can obtain planning advice from an architect or a planning consultant or alternatively see our our planning advice page.
You can also learn more about the planning process on our website by:
How do I apply for planning permission?
Applications need to be submitted through the Planning Portal website. The Planning Portal will guide you through the application submission and what you will need to submit with your application.
To help you ensure you have everything ready for this please see our Planning Validation Checklist. This is the criteria used to consider your planning application so will need to be used. This will make the process as smooth as possible.
---
You may find it helpful to see if there have been other applications in your area. Use our search facility to find current or past planning applications and associated documents.
Search for a Planning Application
Submitting a Planning Application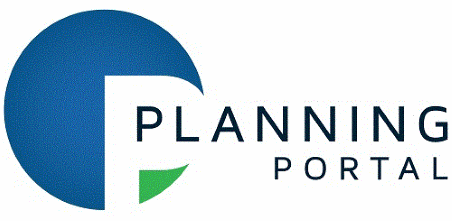 The Planning Portal is the UK's central planning website where you can find everything you need to submit a planning application, including forms, fees and guidance.
Please note we are no longer accepting planning applications through the post or email.
Further guidance on how we decide planning applications in Dartmoor National Park can be found in this Quick Guide.
After submitting a Planning Application
We aim to make a decision on your planning application within 8 weeks or 13 weeks for a major application.
Sometimes the Authority may have to extend this period, for example if a lot of people are affected by the proposed development, it is very complicated or needs to be determined by the Development Management Committee. You will be notified of this in advance.
Development Management Committee
> View our upcoming Development Management Committee Meetings calendar
> View agendas, minutes and reports related to upcoming and previous Development Management Committees
> View our Site Inspection Protocol
Appeals
If your planning application has been refused or has been approved with conditions you aren't happy with, you should always speak to us in the first case.
It may be that an amended application with some changes will be acceptable, in which case you can use the Planning Portal to amend and resubmit your application in most cases for no additional cost.

If, after discussing your case with us, you do not agree with the planning decision you have received you can appeal the decision online via the Planning Inspectorate's Appeals Portal.