Planning applications
Coronavirus (Covid 19)
We recognise that the Coronavirus is now impacting on all aspects of our daily lives. Our planning team is considering how that will affect the service we provide to our customers, bearing in mind that the majority of staff will be working remotely from their normal office base. That will affect what we can achieve and will undoubtedly have an impact. We will be trying our best to keep that to a minimum and will keep applicants and the public informed as we progress.
For the foreseeable future we will now only be able to receive new planning applications electronically through the planning portal website. We will not be able to deal with planning applications that are received by post until further notice.
We will be continuing to validate and process applications where possible and will keep you informed where there are any problems or delays.
We will continue to answer telephone and email enquiries when you need advice from us.
Thank you for your patience and understanding.
---
Use our search facility to find current or past planning applications and associated documents.
Search for a Planning Application
Before submitting a Planning Application
Getting the right advice early can save you time, money and significantly improve your chances of gaining planning permission. You can obtain planning advice from an architect, planning consultant or our planning team.
You can also learn more about the planning process on our website by:
Submitting a Planning Application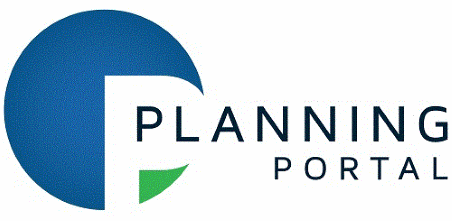 The Planning Portal is the UK's central planning website where you can find everything you need to submit a planning application, including forms, fees and guidance.
Please note - If you wish to send your application via the Planning Portal, please be aware that they do make a standard charge to electronically submit any application which attracts a normal planning fee. Please refer to their website for details.
If you do not wish to submit your application through the Planning Portal, paper forms are available to download and submit.
Thinking of submitting a planning application?
If so take a look at our Planning Validation Guide to ensure you include everything we require to make the process as smooth as possible.
Don't forget if you want pre-application advice on your ideas why not use our planning advice service or speak to one of our Planning Officers.
After submitting a Planning Application
We aim to make a decision on your planning application within 8 weeks or 13 weeks for a major application.
Sometimes the Authority may have to extend this period, for example if a lot of people are affected by the proposed development, it is very complicated or needs to be determined by the Development Management Committee. You will be notified of this in advance.
Development Management Committee
> View our upcoming Development Management Committee Meetings calendar
> View agendas, minutes and reports related to upcoming and previous Development Management Committees
> View our Site Inspection Protocol
Appeals
If your planning application has been refused or has been approved with conditions you aren't happy with, you should always speak to us in the first case.
It may be that an amended application with some changes will be acceptable, in which case you can use the Planning Portal to amend and resubmit your application in most cases for no additional cost.

If, after discussing your case with us, you do not agree with the planning decision you have received you can appeal the decision online via the Planning Inspectorate's Appeals Portal.