Housing SPD
We are now consulting on Dartmoor National Park Authority's draft Housing Supplementary Planning Document (SPD). This SPD provides guidance to support the delivery of housing in Dartmoor National Park, it:
provides detailed guidance on how to use Local Plan housing policies
clarifies the Authority's expectations of housing development;
helps applicants make successful and streamlined applications which are good for Dartmoor and its communities; and
helps ensure the Authority makes consistent, robust and streamlined decisions on planning applications.
Together with the Local Plan, the Housing SPD will form a material planning consideration when we decide planning applications. When adopted, it will replace the 2014 Affordable Housing SPD.
The consultation will be open from Monday 6th February to 5pm on Monday 27th March.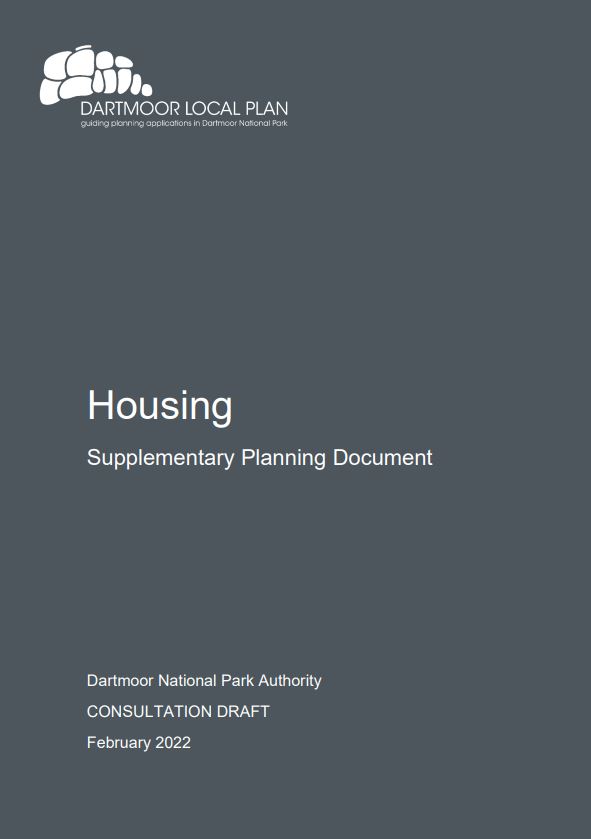 > Draft Housing Supplementary Planning Document (SPD)
Have your say
To make a comment on the draft Housing SPD, please download and complete the below comment form, and return it to us by email at forwardplanning@dartmoor.gov.uk, or by post at: Forward Planning, Dartmoor National Park Authority, Parke, Bovey Tracey, TQ13 9JQ