Local Plan Examination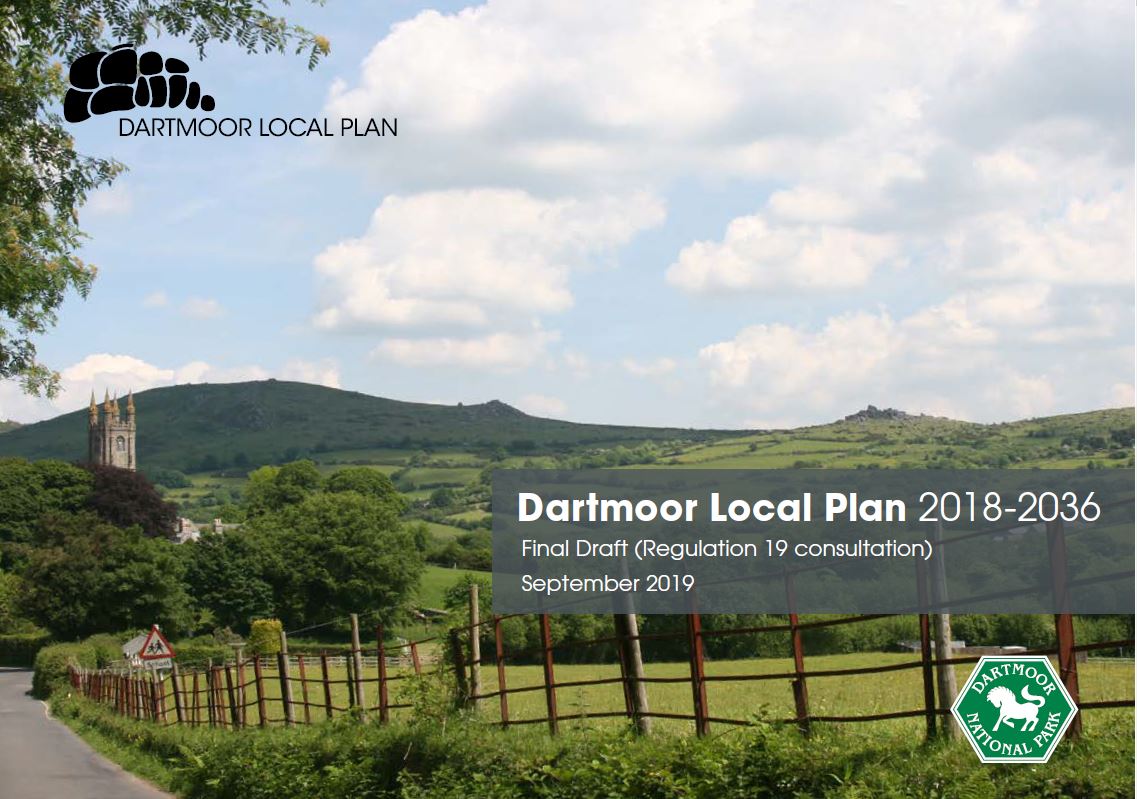 We submitted the Dartmoor Local Plan 2018 - 2036 to the Planning Inspectorate on 22 September 2020, for examination into the legal compliance and soundness of the Plan.
The Planning Inspectorate has appointed Ms R Barrett BSc MSc Dup Hist Cons MRTPI IHBC to hold an independent examination of the Dartmoor Local Plan. The Programme Officer responsible for assisting the Inspector with all aspects of the examination is Robert Young, who is independent of the Authority and works directly to the Inspector. Any correspondence or queries relating to the examination process should be directed to the Programme Officer.
Email: programmeofficer@dartmoor.gov.uk
Telephone: 07927 257888
Address: Mr Robert Young, c/o Forward Planning, Dartmoor National Park Authority, Parke, Bovey Tracey, Newton Abbot, Devon TQ13 9JQ
The Public Hearings for the Local Plan Examination were held in early March. Additional Examination Documents produced during and after the hearings at the request of the Inspector are available below.
A summary of the next steps in the Examination are outlined in the 30 April 2021 Authority Report. DNPA recently consulted on Modifications to the Plan the Inspector indicated were needed to make the Plan sound, this concluded on 19th July and the Reports on the consultation have now been published. Further information on the consultation is available on the Local Plan Review page.
This page provides information and documents for the examination and will be updated throughout the process. For further information and updates please explore the click-to-show menu below.
Procedural Guidance on Local Plan Examinations is available from the Planning Inspectorate.